Nerd Cave - Part 1
March 19, 2016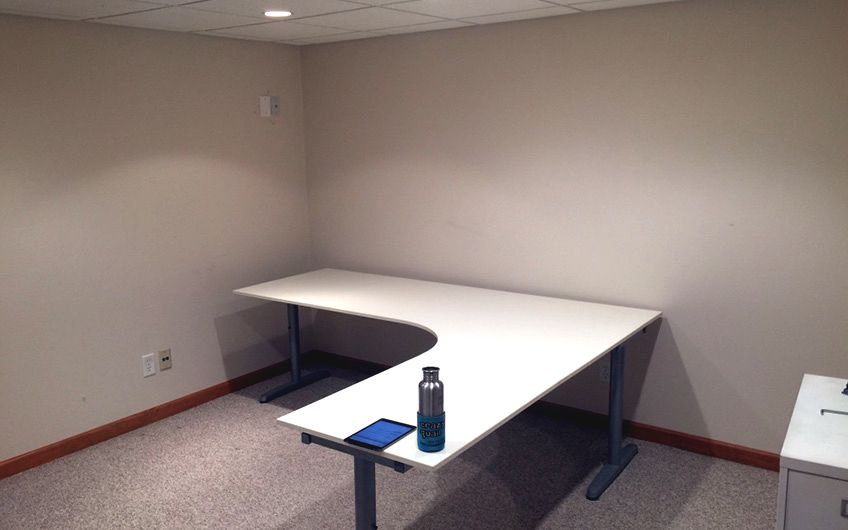 In June of 2015, my wife and I had the privledge of buying our first home. We felt very lucky. We found the perfect house in the perfect neighborhood for us in the hometown I grew up in.
In our previous apartment, I had a three monitor computer setup on a fairly large IKEA desk, along with a few other computers and servers. I now needed to find a good space to set these up. Luckily this new house had a great finished basement. Originally, I was just going to carve out a portion of one of the basement areas, but with my particular desk configuration, there was no way to set it up as I had planned. It made more sense to turn the small room at the bottom of the stairs into what I now call my "Nerd Cave".
It all began with a bright wall of yellow. I love accent walls with bright color, so I picked a nice sunshine yellow for the back wall of the room. My amazing in-laws offered to paint the wall and trim for me. I came home from work one day and BAM! I had color!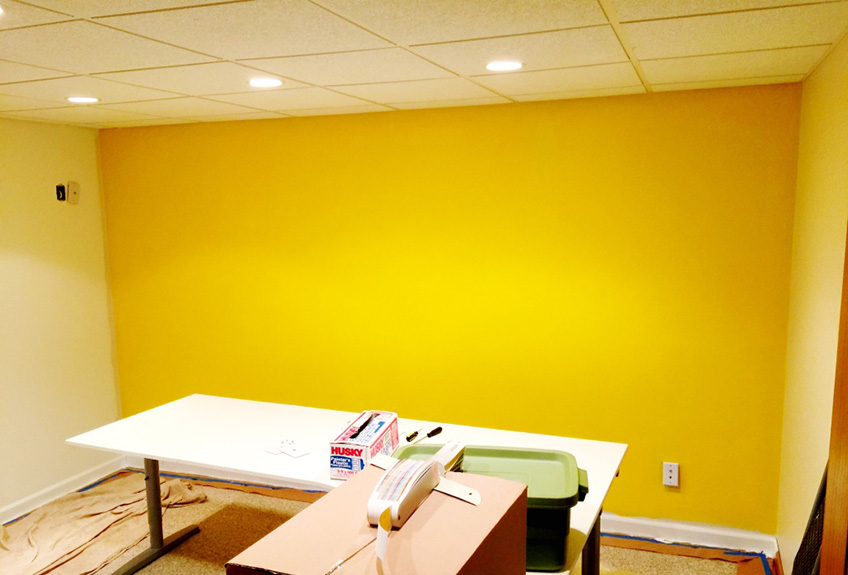 The Wood Wall
My wife and I tossed around the idea of doing a wall made of wood in our dining room. I had done some research and I thought it looked really cool, but my wife just didn't know if it would work and we ended up not doing it. The Nerd Cave, though, was the perfect place to give it a try.
I had a fairly small budget, so I was looking for way to be cost effective. What I came up with was using faux wood floor planks made out of vinyl. I wanted a greyish color to match the yellow. I found some on Walmart's web site in a color called "silver spruce". The reviews of the product were good so I ordered up one box as a sample. I recieved the sample and really liked the color. After some calculation, I pulled the trigger and purchased the rest which ended up being only about $110.
Since the panels were meant for the floor, I knew I needed to add to the adhesive already on the bottom of the planks. I wouldn't want these falling off the wall or sagging. Talking it over with my Dad, we decided some basic contractors glue should work. I picked it up at the store and was all set.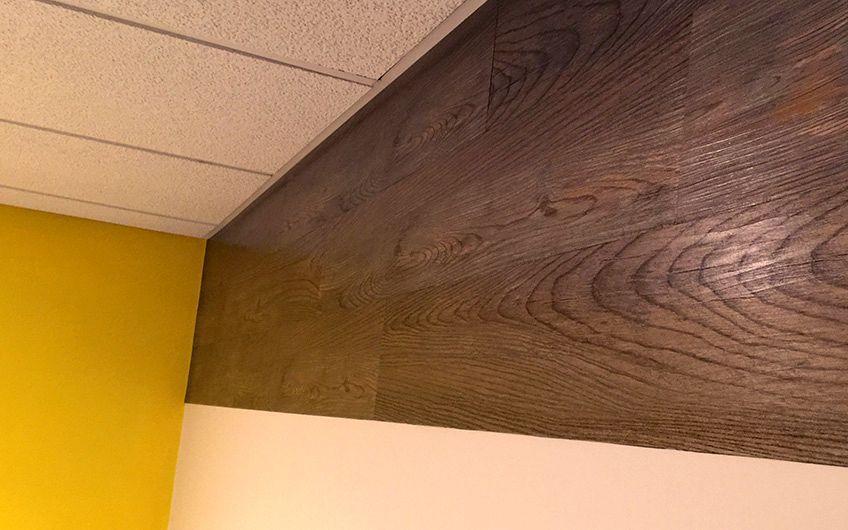 I asked my Dad if he could give me a hand on the project and he happily obliged. The Next Saturday morning, we got started. The planks were fairly easy to apply. The hardest part was cutting the edges and fitting a corner that wasn't perfectly square. We took it piece by piece and in about 5 hours we were done!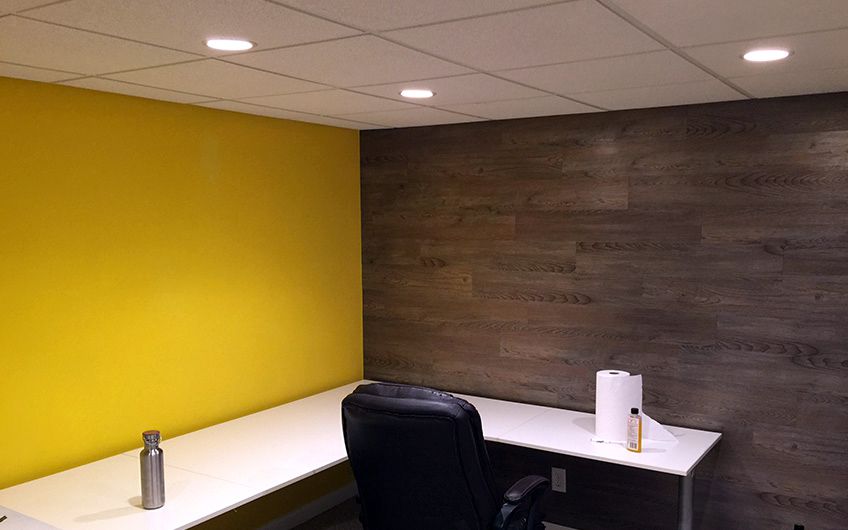 It looked amazing! I moved my large desk into place. The white top really just popped off the yellow and wood wall. As with anything in life, it feels wonderful to see ideas in your head come to fruition. And this was only the beginning…
Click Here for Nerd Cave - Part 2!