Nerd Cave - Part 2
May 27, 2016
Read all about Nerd Cave - Part 1
So my faux wood wall was awesome, but the bright yellow wasn't quite as spectacular. From the beginning, I had always thought about adding some sort of large vinyl graphic to it to really make it pop.
The company I work for, TechPro, recently got into the large format printing business, purchasing a Roland solvent printer/cutter that can do everything from stickers to car wraps. It was the perfect time to do a little experimentation.
I wanted to add an additional pop of color on the wall as well as display a motivational message. I came up with "Be Creative. Be Awesome!". I mocked up the design and found a colorful stock vector to use around the "Be", creating the letters out of the negative space. I preped the file one weeknight and then printed it out the following day after work.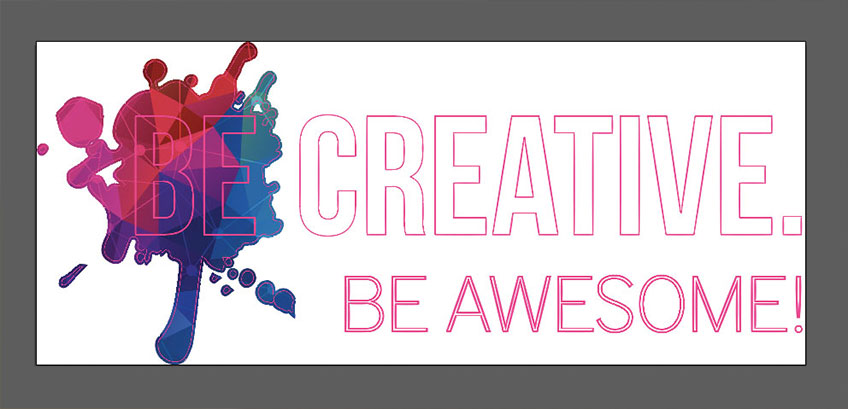 To get the graphic up on the wall with perfectly straight letters, you use what is called "transfer paper" to lift the artwork off it's backing. You can then begin to apply the graphic to the wall, slowly working your way down, peeling the backing off. It was a little nerve racking, this being my first time doing it, but the Fathead type wall material I used was very forgiving.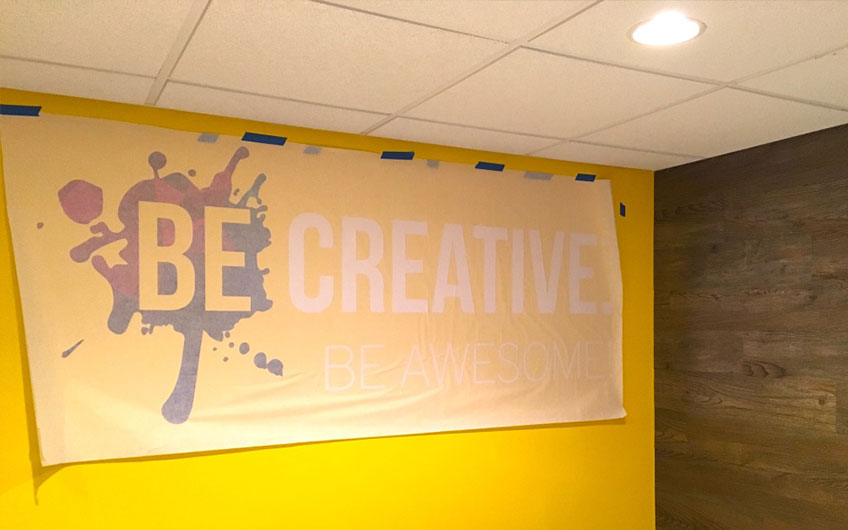 Once the graphic was firmly pressed down, i began to peel off the transfer paper which left the finished graphic. It was just perfect!

Now that my wall was finished, I could finally move my desk into place and get my computer system setup. I hooked up some LED lights I had stuck to the back of my monitors and purchased an additional set from CostCo to go under my desk. This also happened to be the start of the Christmas season, so I chose the colors for the following pic wisely. I'm very happy with how everything turned out and I really enjoy working down there now.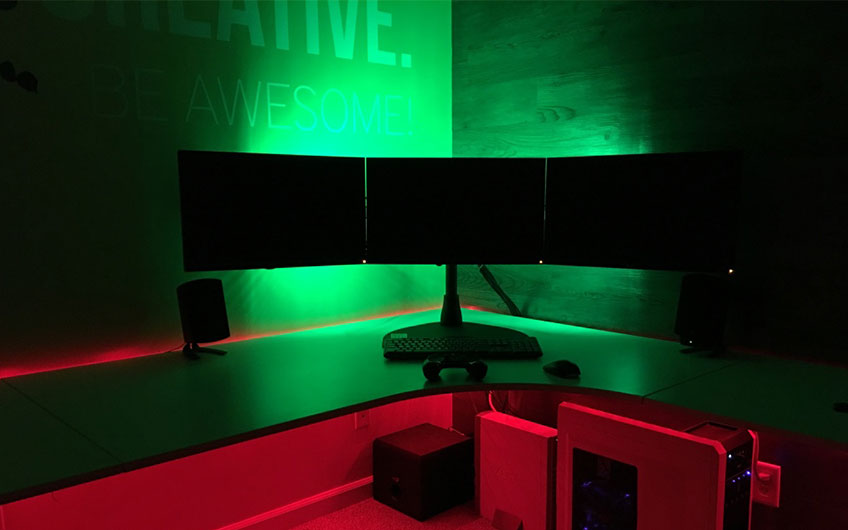 Stay tuned for Part 3 of The Nerd Cave!